No matter if you choose shared hosting or a managed server, we provide personal and tailored service.

Lightning fast
One of our goals is the ultimate speed. With Vertisky as your hosting partner, you are giving your website superpowers. 

Secure Backups
All data is backed up in different datacenters, so even if the data center you are hosted in should burn down, we will have your backup restored and live in seconds.

Safety first
Our infrastructure makes sure that your data is save at any time. With strong firewalls and a effecient backup policies, our services is next level security.

Dedicated Support
We are dedicated to our clients and provide high-end support and server management, with 24/7 monitoring we ensure 99.98% uptime.
Starter plan
CPU: 150%

Disk: 100GB NVMe

Ram: 1 GB

Bandwidth: 500 GB

Databases: 5

Domains: ∞

E-mail adresses: ∞

System: Linux / php

E-mail support
Freelancer plan
CPU: 200%

Disk: 150GB NVMe

Ram: 2 GB

Bandwidth: 1000 GB

Databases: 10

Domains: ∞

E-mail adresses: ∞

System: Linux / php

E-mail support
Pro plan
CPU: 300%

Disk: 200GB NVMe

Ram: 3 GB

Bandwidth: 1500 GB

Databases: 20

Domains: ∞

E-mail adresses: ∞

System: Linux / php

E-mail support
Our shared hosting plans are tailored for big data, with a high amount of resources available. But if you run a website or ecommerce solution with significant amount of traffic or are you in need in a solution with more control, then we can tailor a dedicated cloud VPS server for you, with 24/7 management and monitoring.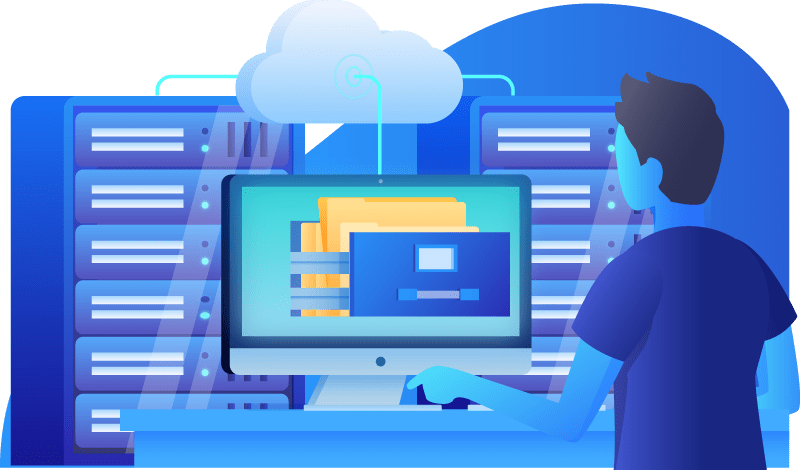 Get a scalable cloud server, ready to serve any needs.

Lightning fast reponsetime creates happy users.

Access and manage your server from anywhere.

Tailored security that suits your business needs.

Infrastrcuture and speed that search engines like.

Scale your business with a professionel hosting environment.
Scale your business with us
The right hosting partner has a bigger impact on the success of your business than you realize. Let Vertisky become your professional partner and help you and your business to the next level.
24/7 management & Monitoring
All services comes with 24/7 management and monitoring, no matter if you have shared hosting or a dedictated server.